Bombshell by name, Bombshell by nature.

Miss Bettie Bombshell is no stranger to the stage, she has quickly become one of Australia's favourite performers touring both nationally and internationally showcasing her unique brand of burlesque.

This Bombshell has accrued quite a list of achievements including competing at the 2016 Burlesque Hall of Fame - Best Debut competition in Las Vegas, the world's biggest, most glamorous and prestigious burlesque event where she received a standing ovation. She has headlined shows at the Edinburgh, Perth, Adelaide and Melbourne Fringe Festivals, as well as throughout America and the UK. Bettie was crowned Miss Burlesque Idol Canberra 2016, 'Miss Classic' at the Oregon Burlesque Festival, won the title of Miss Burlesque Victoria and received an award at the 2014 Australian Burlesque Festival.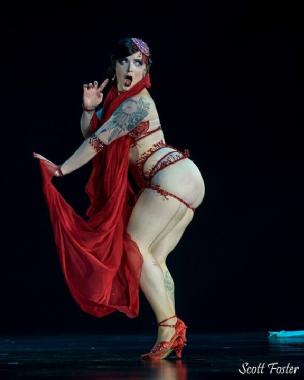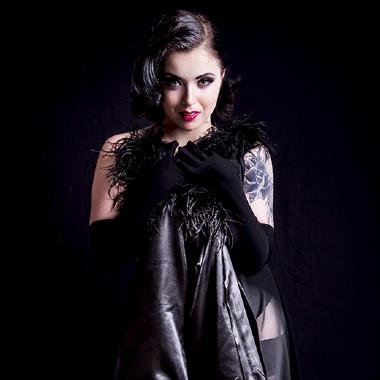 Bettie Bombshell is the producer of Melbourne's hottest new variety show, The After Hours Cabaret Club. It stars a regular cast of international and Australian grown award-winning performers in Melbourne's most iconic jazz venue, Bennetts Lane Jazz Club. Witness the creme-de-la-creme of the carnie world do things you've never seen before, and may never see again. It's dangerously debauched, scandalously sophisticated and outrageously unpredictable.
Bettie is a resident teacher at Melbourne's Maison Burlesque, and works with students across the globe creating new and exciting acts! Her extensive dance and theatre training has allowed to her to share a unique and diverse performance style.
This bombshell brings a veritable smorgasbord of disciplines to the stage; ballet, acrobatics, comedy, music theatre, and after 20 years of dancing her performances are polished and beautiful to watch. Combine this with her quirky comedic style, Hollywood vixen good looks, curvy package and wicked sense of humour, you will not be able to avert your eyes, and nor should you want to.
Bombshell by name, Bombshell by nature.