With recent performances in Cairo, Hawaii, French Riviera, Barcelona, and Monte Carlo, VINCENZO and his music brings finesse & a charisma to the party that no one else can bring! You will be mesmorised and awestruck by the exotic sound of VINCENZO's craft.
The man is smooth, the music is enthralling. Either dance when your feet start to move or sit back and listen when your soul is being soothed...
"...it doesn't get any better than this"
- Eaglereach Resort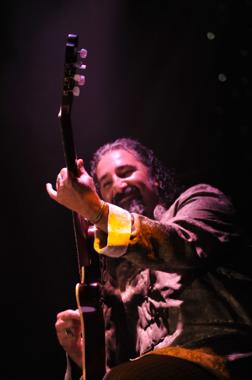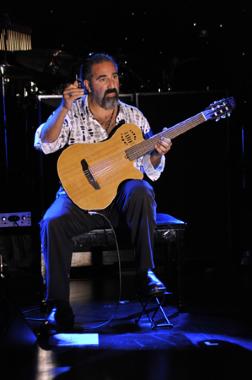 Born in Australia of Italian parents, guitarist Vincenzo Martinelli was brought into the magical world of music as a young boy through the influence of his father, a mandolin player from the region known as Abbruzzo in Central Italy.
Vincenzo began his early musical training on acoustic and electric guitars, having his early formal training with a friend of his grandfather.
Vincenzo first studied classical guitar at the Academy of Guitar in Sydney and then at the New South Wales Conservatorium of Music, graduating with a Diploma of the State Conservatorium of Music (D.S.C.M) and a Bachelor of Music degree. In his final year he was awarded the highest honor for a graduating student, the Keith Noake Memorial Prize. Soon after, Vincenzo was awarded an Italian government scholarship, which led to a period of instruction under the celebrated Maestro Lucio Dosso at the Centro Romano Della Gitarra in Rome, a school established by the legendary Andrés Segovia.
"...Vince always conducts himself with style, confidence and relates well with guests...he has our highest recommendation as a musician..."
- Southern Pacific Hotels
Vincenzo has performed with national and international acts, as special guest of the internationally acclaimed Shirley Bassey and as a guest entertainer on several luxury cruise liners including Silversea, Oceania, P&O Princess and Cunard Line.
In recent years, Vincenzo has continued his study of guitar through the introduction of Spanish Flamenco music. He has studied and performed with world-acclaimed Flamenco guitarist Robbie Varga and the Flamenco dance group "Luna Nueva". He holds a Master's Degree in music and has recently released his second solo album "Che Sara" which is presently enjoying world-wide critical acclaim.
"...extremely entertaining and professional...the music perfectly pitched at the type of audience attending..."
- Minerals Council of Australia
The sound is exotic
The presentation is sophisticated
The mood is relaxed
The style is Southern European
The experience..unique