Shelley Craft is one of Australia's most popular television presenters.
Shelley is the host of Channel Nine's Australia's Funniest Home Videos, and co-host of the hit renovation series, Domestic Blitz, with Scott Cam.
Shelley started her television career with a work experience stint in Brisbane which led to a job offer as a production assistant on a local program before presenting Seven's children's program,Saturday Disney, a few months later. She remained with Saturday Disney for five years before joining The Great Outdoors in 2001, an opportunity that took her travelling around the world.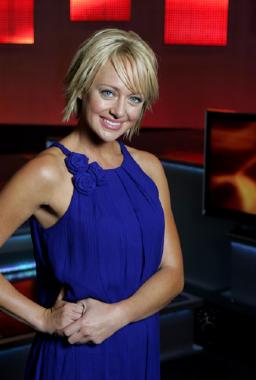 She joined the Nine Network in January 2008 to take over the reins of the long-running Australia's Funniest Home Videos, now in its 19th year.
In between shooting stories for The Great Outdoors, Shelley worked on major sporting events and other projects for Seven, including coverage of the Sydney 2000 Olympics for Sunrise. In 2002, she covered the XIX Winter Olympics in Salt Lake City, and went to Italy for the XX Winter Olympics in Torino in 2006.
Shelley was involved in Seven's Melbourne Cup coverage for six years, was on the commentary team for the World Aerial Championships at Mt Buller (2002-2004), and a keen interest in sport also led to a reporting role on tennis at the 2007 Australian Open.
In 2005, she co-hosted Guinness World Records on Seven and in 2006 she was involved in the Carols in the Domain broadcast.
Outside of commitments for Nine, Shelley can be seen on Jetstar International's in-flight television programming.
In addition to her television work, Shelley is a much sought after MC and host.