Naughty Simon (Christmas Elf)
Santa's favourite elf "Naughty Simon", is on community service for short sheeting Santa's bed. He's very cheeky with a heart as big as W.A.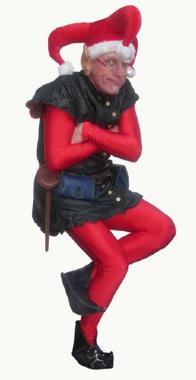 His magic show is usually seen only by the other magical elves and Santa Claus himself. Magic and laughter fill the stockings when Naughty Simon comes to your event. A pied piper with children, who state openly that "he's cool". A corporate magician with an endless bag of tricks, balloons and comedy.