Meet the band Steve Brazier (John) Born in London and came to Australia as a teenager. Steve is the founding member of the band (November '92) and was in the original Beatnix (Beatles Tribute) that toured Australia in 1981.
This band was later to become The Beats, and on the strength and success of this band, a whole institution of tribute bands erupted throughout Australia.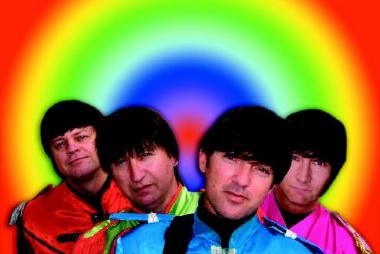 Scott Vance (Paul) Born in Australia to Scottish parents, Scott is without doubt the best Paul McCartney look-a-like and sound-a-like in the world, big raps, but you've got to see it to believe it! Dedicated to the cause Scott's knowledge of Beatles history is remarkable, "Where was Paul McCartney when he wrote Elenor rigby?" ... Just ask Scott.
Clive Johnston (George) Born in England and another teenage Australian, Clive played for many years in the successful Sydney showband Generation. His well earned nickname "note for note" is a tribute to his attention to detail in getting the George guitar sounds and licks as close as possible.
Gary Carrigan (Ringo) Born in Scotland and yet another Australian teenager, Gary played alongside Steve in the original Beetnix (1981) which was later to become known was The Beats. The driving force behind The FabFour, Gary is a drummer of quality and passion, his falsetto and harmony vocal adds another dimension to The FabFour's overall sound.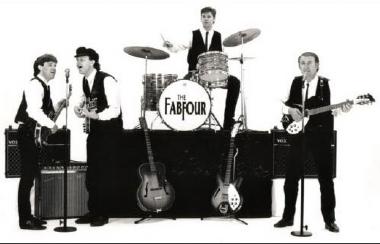 The Crew: Sound Technician - Joe Mola Lighting Technician - Matt Dillon Production Manager - Tony Luca Stage & Foldback - David Vance Throughout Australia?.
What they said The Fabfour - A Beatles Tribute This Western Australian based Show has performed throughout the country over the past 7 years, with 5 Leeuwin Concerts and numerous major events to their credit this show without doubt has the widest possible appeal.
The following Testimonies are highlights of the many letters received from successful performances over this period of time (hard copies are available)
Leeuwin Estate Feb 94 "The feedback we received from our Corporate Sponsors was fantastic, with no space left on the dance floor from beginning to close" Tricia Horgan - General Manager Leeuwin Estate Feb 95
"Congratulations on a great performance, the fact that several thousand people were still enjoying themselves at 11pm even though most arrived at 4.30pm speaks loudly about your success at Leeuwin" Tricia Horgan - General Manager Leeuwin Estate Feb 96
"Dame Kari and The West Australian Symphony Orchestra were tremendous but our clients are still raving about the FabFour, some are still suffering sore limbs from the amount of dancing they did!" Alan Windram - AOC Australia West Coast Eagles - Players Review [Entertainment Centre Aug 96]
"Thanks for your excellent performance, the response from the 4500 people in attendance made this our best Revue ever" Greg Matson - Membership Manager Hopman Cup Ball Jan 97
"The guys were fantastic and made sure everyone was on their feet all night, we would recommend the FabFour to any age group the performance was FIRST CLASS! Rick Wiliams - General Manager Asian Pacific Conference Dinner Nov 97
I am writing to express my appreciation for the way in which the FabFour made the evening so memorable for all concerned. The Committee sanctioned an evaluation of the Conference Dinner with delegates, and the overwhelming response in respect to the evening was that they had not