ROBOT POPPING LOCKING HIP-HOP STREET DANCE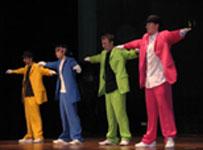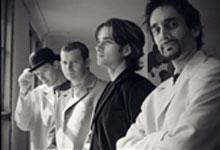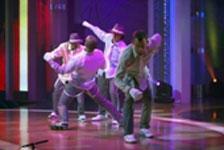 As seen on 'Australia's Got Talent' 2008!
Shift-1 is a dance act with a difference. Cleverly choreographed routines, combined with an outright passion for what they do, Shift-1 have captivated audiences of all ages and all sizes, most recently in the Grand Finals of Australia's Got Talent on Channel 7. Their most common responses from shows are "do that again!!" and "how do they do that??"
Who is Shift-1?
Shift-1 one is now performing as SWAGAMAMA - BOOKINGS
Starting out as a group of friends training together at a local dance studio, Shift-1 originally formed to perform a dance routine at a local fashion show, and never looked back! "Shift-1" when typed on a computer keyboard gives you an exclamation mark, and the boys proudly proclaim this as the nerdiest way a dance crew has ever been named!
Shift-1's unique style is a reinvention of the oldschool street dance styles of Popping & Locking. They bring a signature blend of dancing, story telling and character to their routines through the use of illusionary dance techniques such as waving, puppet and robot.
Shift-1 consists of 5 main members - Sheru (yellow suit), Chris (green suit), Christian (blue suit), Paul (pink suit) and Rush (purple suit). All of the boys reside in or around the Brisbane area in sunny Queensland.
In person, the boys are light-hearted and down to earth, always joking around and being happy yet professional. Their goal with each show (whether a performance or a competition) is simply to entertain the crowd as much as possible, while having as much fun as possible!