Greg Gould & The Chase, Runners Up Australia's Got Talent 2013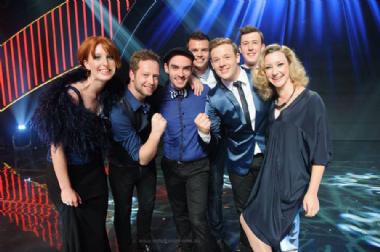 As a band, Greg Gould & The Chase are a collective of talented, world class musicians that present their audience with an exhilarating, diverse and edgy performance. Their journey and collaboration began in late 2012 and after a successful stint of live shows and impressive feedback they began to develop their unique flavour of soul, funk, jazz and pop music.
With a powerful band and stunning vocals, combined with their broad range and repertoire; Greg Gould & The Chase are well-rounded entertainers that cover many genres and create an atmosphere that exceeds their audience's expectation. They have performed from intimate groups to large arenas, capturing a significant audience when they auditioned for the 2013 series of Australia's Got Talent. Connecting with millions of viewers, wowing the judges, receiving standing ovations and ultimately becoming runners up of the hugely popular competition.