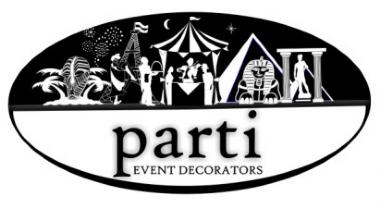 If you are organising a big event and are wanting something different and special, with a big WOW factor? Where all of your guests are just communicating how much they love being at the event and how successful it is. Are you looking for something different with minimal effort on your part? We can help you create themes, designs and entertainment that will amaze you.
"A Night in Chicago" Event Decorations
Do you want:
- the ultimate Gangster/1920's event experience?

- to make your guests feel very important and privileged?

- to take your guests on a journey never to be forgotten?

- to completely transform your venue into another time and place?
We will transform your venue and transport your guests to the 'Cotton Club' Chicago's most infamous 1920's jazz and blues club. Whether you be a Gangster, Flapper or Jazz and Blue's type, prepare yourself for a Night on Chicago town compliments of the 'God father' (your Host) and our amazing, exciting, thrilling and inspirational range of 'Cotton Club' Props and Soft Furnishings.
Your guests will:
- never want to the party to end?

- marvel at your sense of hospitality?

- remember you and the night for ever?
A Night in Chicago is a 1920's theme that includes:
Cotton Club Entrance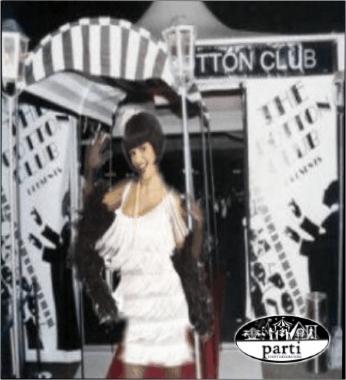 Includes:
Stand alone metal Framing and Base plates

Black and White Striped Canvas Awning [3mtr]

Cotton Club Signs [x 2]

Cotton Club Banners [Double Sided] [x2]

Red carpet Runner [5mtr]

Silver Toped Bollards [x10] with Black Feather Boa Rails [x8]

50 Watt Halogen Lights [x4]

Leads and Power boards

Delivery, Set-up, Pack-down and Return
'Cello' Banner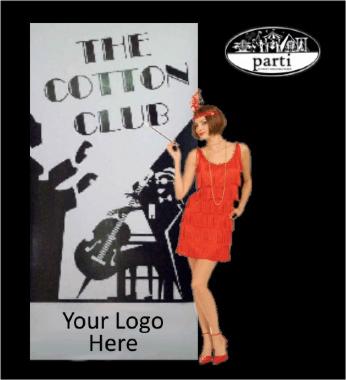 Includes:
Banner (1.2mtr x 2.4mtr)

Base/Hanging cables[x2]

50 Watt Halogen Light [x2]

Lead and Power board

Delivery, Set-up, Pack-down and Return
'Piano' Banner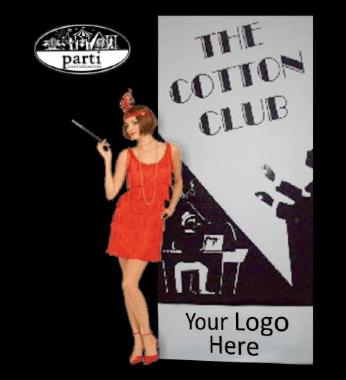 Includes:
Banner (1.2mtr x 2.4mtr)

Base/Hanging cables[x2]

50 Watt Halogen Light [x2]

Lead and Power board

Delivery, Set-up, Pack-down and Return
'Sax' Banner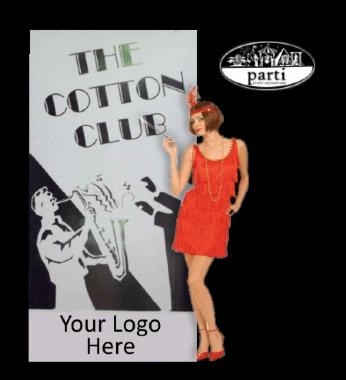 Includes:
Banner (1.2mtr x 2.4mtr)

Base/Hanging cables[x2]

50 Watt Halogen Light [x2]

Lead and Power board

Delivery, Set-up, Pack-down and Return
Giant Stage Mic's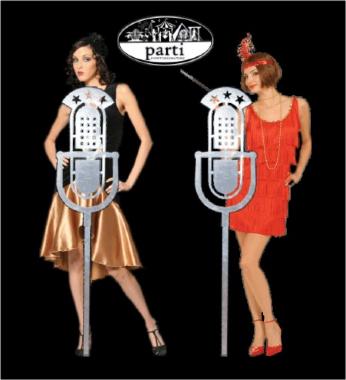 Includes:
Giant Microphone

Stand Alone Frame and Base Plate

50 Watt Halogen Spotlight

Delivery, Set-up, Pack-down and Return
Cotton Club Centre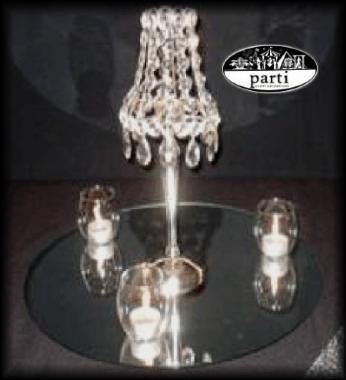 Includes:
Chrystal Tea Light with Flickering LED

Round Mirror Base

Glass Tea light Holders with Flickering LED [x3]

Delivery, Set-up, Pack-down and Return
Cotton Club Cocktail Bar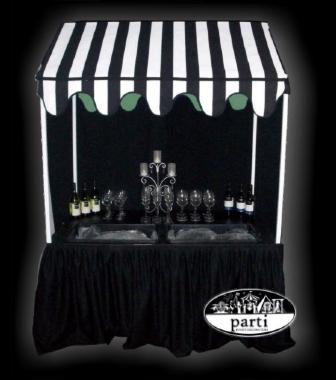 Includes:
Black and White Striped Hut [Double Sided]

Custom Trestle with 2 x 60ltr Ice Tubs

Chrystal Tea Lights [x2]

Black Satin Skirt

50 Watt Halogen spotlight

Delivery, Set-up, Pack-down and Return
Cotton Club Banquet Bar
Includes:
Black and White Striped Hut [Double Sided]

Custom Trestle with 2 x 60ltr Ice Tubs

Chrystal Tea Lights [x2]

Black Satin Skirt

50 Watt Halogen spotlight

Delivery, Set-up, Pack-down and Return
Chicago Backdrop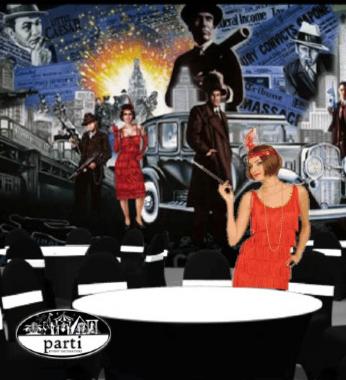 Includes:
Giant Backdrop

Stand Alone Framing and Base Plates [x4]

Delivery, Set-up, Pack-down and Return
PACKAGES START FROM $995+GST
Reception Package $995+gst
Includes:
1 x Entrance
3 x Props
4 x Themed Cocktail Tables
Cocktail Package $1495+gst
Includes:
1 x Entrance
3 x Props
4 x Themed Cocktail Tables
1 x Cocktail Bar
1 x Banquet Hut
Grand Cocktail Package $1995+gst
Includes:
1 x Entrance
3 x Props
4 x Themed Cocktail Tables
1 x Cocktail Bar
1 x Banquet Hut
1 x Themed Dance Floor (4.5mtr x 3mtr)
Dinner Parti Package $1995+gst
Includes:
1 x Entrance
3 x Props
3 x Themed Cocktail Tables
1 x Themed Cocktail Bar
1 x Themed Banquet Hut
1 x Themed Dance Floor (4.5mtr x 3mtr)
12 x Themed Chairs (Lycra Chair Cover and Sash)
1 x Themed Dining Table (3mtr[L] x 1mtr[W] x 0.75mtr[H]) (Inc: Table Cloth, Overlay and Centre Piece)
Event Package $6000+gst
Includes:
1x Entrance
3 x Props
5 x Themed Cocktail Tables
1 x Themed Cocktail Bar
1 x Themed Banquet Hut
1 x Themed Dance Floor (4.5mtr x 3mtr)
100 x Themed Chairs (Lycra Chair Cover and Sash)
10 x Themed Dining Table (3mtr[L] x 1mtr[W] x 0.75mtr[H]) (Inc: Table Cloth, Overlay and Centre Piece)
1 x Giant Backdrop
N.B. Furniture not included: Dry Bars, Chairs and Dining Tables