"Spanish Fiesta" Event Decorations
If you are organising a big event and are wanting something different and special, with a big WOW factor? Where all of your guests are just communicating how much they love being at the event and how successful it is. Are you looking for something different with minimal effort on your part?
We will transform your venue and transport your guests to an excitment, fun, vibrance and thrills of the streets of Barcelona!! Whether you be a 'Running of the Bulls' type person, a Flamenco Dancer or an 'expat' wanting to celebrate the Spanish Culture; our superb "Spanish Fiesta" Props and Soft Furnishings will have your guests revelling to all hours of the night.
Our 'Spanish Fiesta' Theme Event and Party Props include:
Our 'Spanish Fiesta' Theme Event and Party Props include:
'Spanish Fiesta' Entrance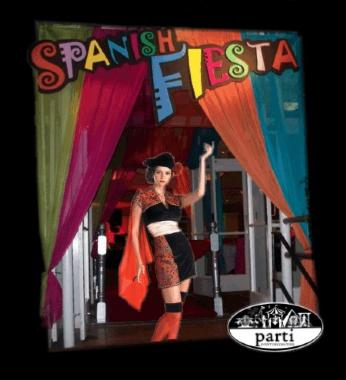 Includes:
'Spanish Fiesta' Entrance (Double Sided]

Multi-coloured Chiffon Drapes Carnivale Sign [x 2]

Red Carpet Runner [5mtr]

Silver Topped Bollards [x 8]

Red and Yellow Chiffon Rails [x6]

Stand alone metal stand and Base plates

50 Watt Halogen Lights [x4]

Leads and Power boards

Delivery, Set-up, Pack-down and Return
Giant Bull Silhouette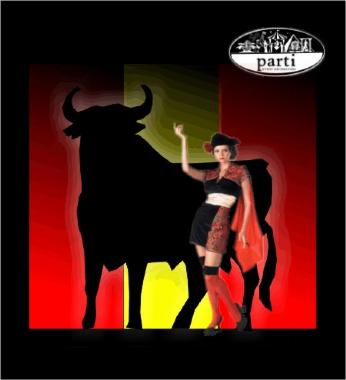 Includes:
Giant Bull Silhoutte

Giant Spanish Flag [Chiffon]

Stand alone metal stand and Base plates

Red Flood Lights [x2]

Yellow Flood Lights [x1]

Leads and Power boards

Delivery, Set-up, Pack-down and Return
Giant Matador Silhouette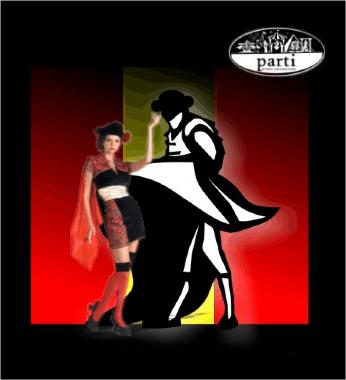 Includes:
Bailerina Elegante Mural
Includes:
Bailerina Elegante Mural
Red Velvet Draping
Stand alone metal stand and Base plates
50 Watt Halogen Lights [x2]
Leads and Power boards
Delivery, Set-up, Pack-down and Return
Fiesta Candelabra Centre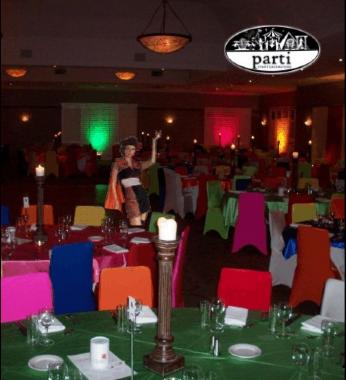 Includes:
Candelabra (5 pronged]
Red, Yellow, Blue, Green and Red Led Tea Lights
LED Spotlight
Delivery, Set-up, Pack-down and Return
COCKTAIL TABLES
Includes:
Fiesta Candelabra Centre
LED Spotlight [x2]
Dry Bar
Black Table Cloth [Cafe]
Red Satin Overlay
Delivery, Set-up, Pack-down and Return
DINNING TABLES
Includes:
Fiesta Candelabra Centre
LED Spotlight [x2]
Dry Bar
Black Table Cloth [3mtr Round]
Red Satin Overlay
Delivery, Set-up, Pack-down and Return
EXTRA'S
1 x Table (1.8mtr[D])
10 x Bistro Chairs
10 x Black Lycra Chair Covers
10 x Velvet Bands
Spanish Fiesta Cocktail Bar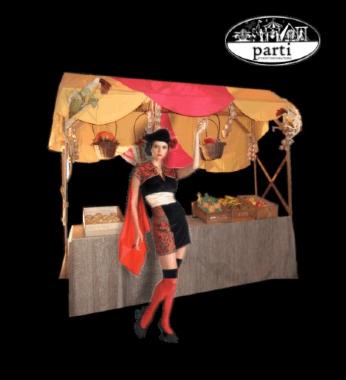 Includes:
Spanish Market Stall
Custom Trestle with 2 x 60ltr Ice Tubs
Lantern Centre Piece
Black Satin Skirt
50 Watt Halogen spotlight
Delivery, Set-up, Pack-down and Return
Spanish Fiesta Banquet Hut
Includes:
Spanish Market Stall
Trestle
Lantern Centre Piece
Black Satin Skirt
50 Watt Halogen spotlight
Delivery, Set-up, Pack-down and Return
Chiffon Drapes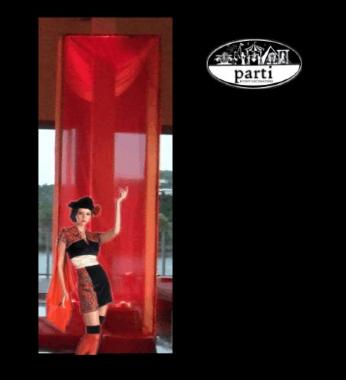 Includes:
Chiffon Drapes (1.2mtr[W] x 10.0mtr [L])
Framing and Base Plates
50 Watt Halogen Spotlight
Delivery, Set-up, Pack-down and Return
Spanish Fiesta Partitions
3 x Black Curtains (1.5mtr[W] x 2.4mtr[L])
1 x Red and Yellow Chiffon Swags (1.5mtr[W] x 9mtr[L])
Framing and Base Plates
50 Watt Halogen Spotlight
Delivery, Set-up, Pack-down and Return
Spanish Fiesta Backdrop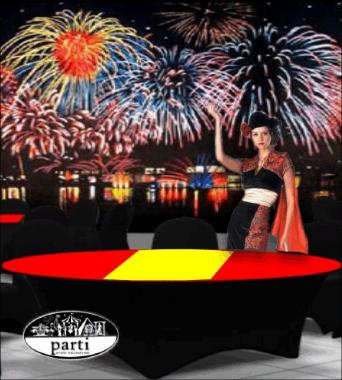 Includes:
Giant Backdrop
Stand Alone Framing and Base Plates [x4]
Delivery, Set-up, Pack-down and Return

PACKAGES START FROM $995+GST
Reception Package $995 + GST
Includes:
1 x Entrance
3 x Props
4 x Themed Cocktail Tables
Cocktail Package $1495 + GST
Includes:
1 x Entrance
3 x Props
4 x Themed Cocktail Tables
1 x Cocktail Bar
1 x Banquet Hut
Grand Cocktail Package $1995 + GST
Includes:
1 x Entrance
3 x Props
4 x Themed Cocktail Tables
1 x Cocktail Bar
1 x Banquet Hut
1 x Themed Dance Floor (4.5mtr x 3mtr)
Dinner Parti Package $1995 + GST
Includes:
1 x Entrance
3 x Props
3 x Themed Cocktail Tables
1 x Themed Cocktail Bar
1 x Themed Banquet Hut
1 x Themed Dance Floor (4.5mtr x 3mtr)
12 x Themed Chairs (Lycra Chair Cover and Sash)
1 x Themed Dining Table (3mtr[L] x 1mtr[W] x 0.75mtr[H]) (Inc: Table Cloth, Overlay and Centre Piece)
Event Package $6000 + GST
Includes:
1 x Entrance
3 x Props
5 x Themed Cocktail Tables
1 x Themed Cocktail Bar
1 x Themed Banquet Hut
1 x Themed Dance Floor (4.5mtr x 3mtr)
100 x Themed Chairs (Lycra Chair Cover and Sash)
10 x Themed Dining Table (3mtr[L] x 1mtr[W] x 0.75mtr[H]) (Inc: Table Cloth, Overlay and Centre Piece)
1 x Giant Backdrop
N.B. Furniture not included: Dry Bars, Chairs and Dining Tables