Jordan trained at the Newtown high school of the performing arts, she was part of the dance company, theatre company and the choir, performing and singing in several productions. While Still at Newtown High school Jordan went on to audition and got admitted in Foxtel's Australia's Next Top Model. From this show Jordan came third and was voted Australia's favorite model by the public. Soon after Jordan was signed to Priscilla models and began working in print campaigns and editorials for clients like Jay Jay Jeans, Napoleon Perdis, Impulse Perfumes, Ashley Paige Swimwear, and Anaki among others. In Addition to her celebrity status Jordan also hosted Foxtel's Charity Lap in Sydney, Melbourne and Perth, The Ed Hardy's Fashion shows in Sydney and Melbourne and also the store opening of Make up Guru Napoleon Perdis.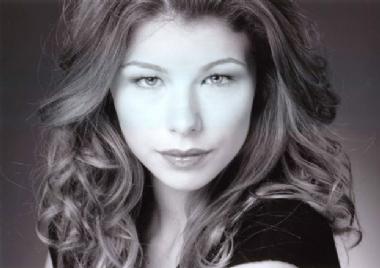 Jordan Loukas followed Australia Next Top Model with another the reality show for Foxtel, 'Runway to L.A.' alongside Charlotte Dawson. While this show was running the ratings went up by 165% making it a favorite of the public. It was during this time when Jordan was asked to do The Ashley Paige Swimwear campaign and also opened Christian Auidgier fashion show at L.A. Fashion week, both events being recorded for the TV show and the latter also featured in Fashion TV.
Jordan is currently the face and reporter for Ninemsn's The Fix. She has interviewed stars such as Jessica Mauboy, Ashley Tisdale, Axel Whitehead, Panic at the Disco and done numerous hilarious vox pops finding out weird and wonderful secrets of Sydneysiders.
Jordan is also working on her own bikini label called Dirty Lullaby.