Emmanuel Rodriguez & The Rookies. Emmanuel formely part of Justice Crew now Starring in a sensational new troupe that will entertain and amaze you.
Emmanuel Rodriguez
Founder of Justice Crew & Spoke Person ,Tv Host, Choreographer , Dancer ,Recording Artist Motivational Speaker Personal Trainer , Model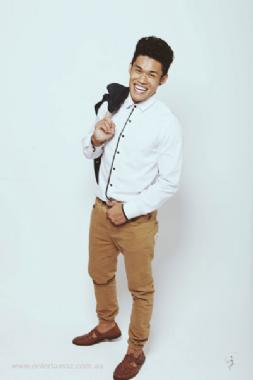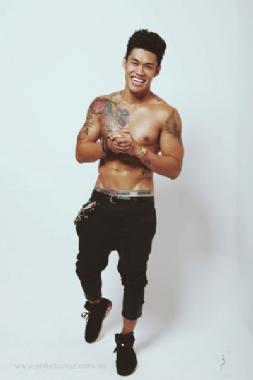 Introduction:
Born and bred in a small country town in Orange NSW, had a passion to succeed in Dance. Through hard work and perseverance a spot in the top 20 of So You Think You Can Dance Australia kick started his dance career. After joining various dance groups and competing in many dance competitions, doors finally opened and a new dance crew was created. Justice Crew was formed and competed in Australia's Got Talent, becoming the first dance crew to win AGT. More opportunities arose for the Group, landing them a Sony contract resulting in various multi platinum hit singles. Through these opportunities, doors opened individually for Emmanuel. A hosting RedBulls Media House, 10th Anniversary for the RedBull BC1 World Breakdancing competition allowing the viewers a taste of the Hip Hop culture throughout various countries such a New York, Japan and Korea. After leaving Justice crew to pursue a solo career in the music and entertainment industry, Emmanuel is now dedicated more than ever to pursue his ultimate dream of continuing to be a solo artist and expanding his abilities to become a mutilskilled enteraininer.
Major Accomplishments:
Signed To Record Label Sony Music 2014
Breaking The Beat (Red Bull Special) History Lesson The Art Form Of Breakdancing
2013
Nominated for an Aria Award, for song of the year "Best Night" 2013
Support Act for Pitbull & Kesha Global Warming Tour USA 2013
Support Act for One Direction Australian Tour 2013
Support Act for Jay Sean Australian Tour 2013
Nominated for an Aria Award, for song of the year "Boom Boom" 2012
Support Act for Chris Brown Fame tour 2012
Support Act for Janet Jackson Up Close & Personal 2012
Bachelor of the year 2012
Winners Of Australia's Got Talent 2010
Ambassador Of Swiss Vitamins 2010
Ambassador Of Osiris Clothing 2009
So You Think You Can Dance Season 2 Top 20 2009
Winners Of Australia Hiphop Championship 2009
Represented Australia At the World Hiphop Championships In Las Vegas Placed 5
out 50 Counties 2009
Guest Performances
Nickelodeon Kids Choices Awards 2010 2012 2013
Nickelodeon Kids Choices Awards USA 2013
Nickelodeon Camp Orange (Hosting) 2013
NRL Grand Final 2010
Perth Telethon 2010 2011 2012
MTV Australia
Channel V Australia
Perth Telethon 2010 2011 2012
Sony Foundation Wharf of Ward
Carols at the in the Domain
Wiggles TV Special
Australia Day Special
AGT
X Factor Australia
Dancing With The Stars
ABC 3Kids Ads
ABC 3 Kids (Hosting)
Morning Show
Today Show
Footy Show
Better Homes and Gardens
Beauty and the Geek
Musical Achievements
Justice Crew
Boom 7x Platinum
And Then We Dance Platinum Friday to Sunday 2x Platinum Dance with Me 2x Platinum Best Night 3x Platinum
Everybody 3x Platinum
The Rookies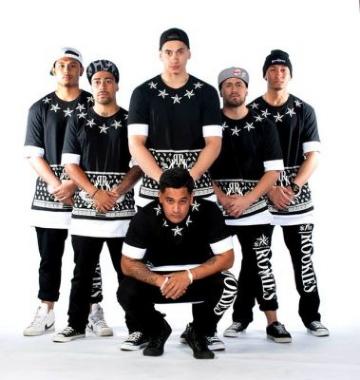 Since establishing a world class career individually, Rookies have come together to take the entertainment industry by storm. With individual credentials such as Australia's Got Talent Semi Finalist, Winners of the 2008 World Hip Hop Championships and independently choreographing commercial artist such as Stan Walker, Justice Crew and Fortunate. Their talent has taken them to the next level with global performances in Los Angeles, Las Vegas, Atlanta, South Africa, New Zealand and of course Sydney, Melbourne, Brisbane and Perth.
Performing an audience interactive show which is high intensive and visually appealing, Rookies all boys crew will be a crowd pleaser for any function. Even if it's a girls function wanting a sexy male performance or an impressive, fun corporate gathering.
The versatility of Rookies can be compared to none. Their experience in corporate events to private functions is what makes them a must when looking at booking entertainment for your next function